Article
An Interactive, Virtual World To Connect Workers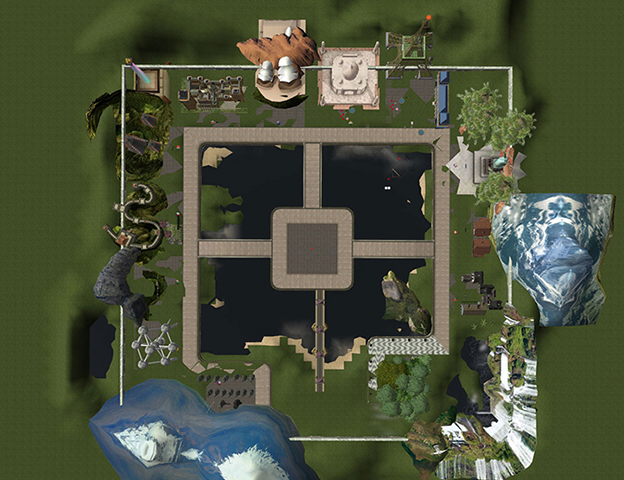 Effective communication and seamless collaboration are the backbones of any successful organization. This is particularly true for multinational corporations and companies with distributed teams like ABB Group.
As a long-time client, ABB trusted Sudden Impact Marketing with a special virtual conferencing project for a sales summit. It was an exciting project, and our project manager, Sarah Zaremba, and her team spent 90 days organizing the meeting and creating approximately 290 videos.
"I was probably slap-happy, but I was giddy," noted Sarah after successfully launching the live summit. "By the end of the day, we had 160 people 'in the world,'"
she said.
The project was challenging as it involved conducting the meeting in a custom, 3D virtual world. Due to its scale, the first launch attempt crashed the vendor's servers. Still, we cracked it, delivering what ABB needed for its international summit.
"We took a huge risk, and it could be a complete disaster, but it actually paid off,"
said Craig Conard, Sudden Impact Marketing's president.
The Special Project
ABB Group is a Zurich-based company focusing on robotics, heavy electrical equipment, power, and automation technology. The company wanted to conduct a virtual meeting for its Process Automation Services division, targeting its 5,000 employees in 50 countries.
In previous events, ABB had flown managers to summits, but this was impractical for such a meeting. Plus, it was difficult for its field personnel to take much time away from their work. As such, they wanted a cost-effective solution for hosting the summit.
The Solution
Sudden Impact Marketing recommended hosting the meeting via software by Activeworlds Inc, a Boston-based video game developer. The company develops Active Worlds, an online virtual world that allows users to own worlds and create custom 3D content.
"It was a huge risk for everybody, including Activeworlds Inc, as we were trying something that had not been done before,"
Conard explained.
The project involved creating 42 videos in 90 days and adding subtitles to 41 videos in seven different languages, resulting in 290 files. Typically, Sudden Impact takes 60 days to produce a single corporate video. So, imagine the amount of effort it took to create the 42 videos in 90 days.
What's more, the team ran into hurdles in some countries. Ideally, conducting interviews with field workers required us to ship webcams to different countries. We experienced shipment delays in some countries, and French officials blocked a camera's entry, forcing Zaremba's team to conduct the French interview remotely.
Coordinated Efforts
ABB, Sudden Impact, and Activeworlds worked closely to get the meeting ready for the live launch. ABB executives flew to Sudden Impact's film studio to record keynote addresses, and one of our team members made side trips to film interviews.
Activeworlds designed the 3D virtual world for the event. In the world, participants were avatars, and they would "walk" through countries where the ABB division has operations to complete training sessions.
Sudden Impact tested the event while simulating different networks, computers, and internet speeds in 50 different countries. In some countries, the 3D graphics couldn't be supported, so Activeworlds built a 2D version.
"The testing was complicated, and we had to downgrade the video quality for lower-speed networks,"
Zaremba said.
Launch Day
Finally, Sudden Impact was ready to launch the event. Unfortunately, Activeworlds servers crashed on the launch day, forcing the team to delay the event by 48 hours. Thankfully, the second attempt was successful, and the online conference stayed open for a year.
About 5,000 employees were invited to the conference; 4,700 registered, and 2,800 finished the program. The "gaming" experience was fun and engaging for ABB employees. Generally, this was a learning curve for the entire team, and the event's success laid a foundation for future virtual conferences.
Processing your submission...