Article
Sudden Impact Marketing'S Founder Called to Marketing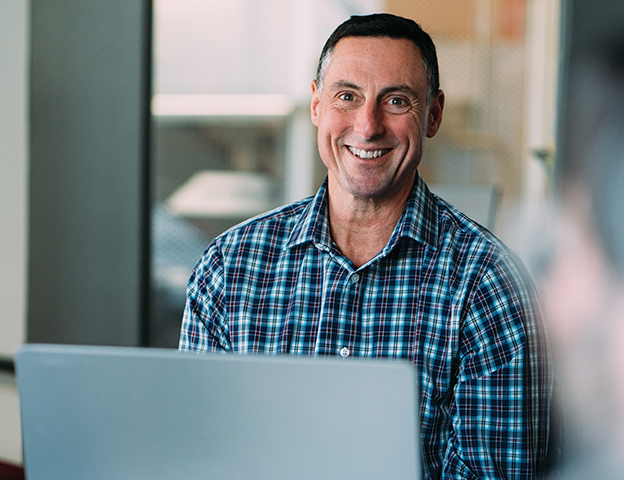 As marketing evolves, Sudden Impact Marketing continues to push the boundaries, leveraging old-school tools and modern technology to offer practical solutions, such as content creation, demand generation, and telemarketing. Our success has seen us work with exciting clients, including Cisco Systems, Logicalis Inc, and Emerson Network Power.
Craig Conard, Sudden Impact Marketing's founder, has seen the company grow from a start-up to a reputable firm that delivers expert B2B marketing services to a wide variety of clients. Through his leadership, the firm has deployed time-tested strategies and cutting-edge innovations to grow businesses and offer strategic solutions.
Building Blocks
Founded in 1997, Sudden Impact has witnessed the generational shifts and the evolving role of technology in marketing. This has allowed us to be fluid to industry dynamics, making it easy to adapt to different clients' or campaigns' needs.
Conard has attributed the success of Sudden Impact to phone marketing and market research. While at Ohio State University, he realized the immense value of market research. His stint at a telemarketing company further cemented this discernment, and the experience inspired him when he started his own company.
"I believed if we integrated phone marketing, it would be a productive system in our process,"
said Cornard.
At the onset, he employed stay-at-home moms with business experience for the phone team. He believed they had the discipline and the business acumen to handle the work. The team tackled lead generation & nurturing, list cleaning, customer support, and market research.
"It became a powerful engine, resulting in a vertical integration that you don't see in many companies,"
Cornard explained.
The team even provided clients with instant business intelligence, explained JD Biros, the agency partner. It provided clients with valuable information on what their customers were saying. Plus, it allowed Sudden Impact to diversify its services and portfolio while creating an additional revenue stream.
"The phone team balanced our portfolio, and there have been times when it carried us,"
Cornard said.
Data Mining
Over the years, data has become a differentiating factor in the business world. The phone team researches clients' customers to collect valuable data, and we also cull data from other sources. Ideally, our focus is to collect actionable and insightful data for our clients.
"The more clients know about their customers, the better job they can do,"
Biros said.
The company is even looking forward to delivering more services to clients to help them boost their sales numbers. As such, we've been getting into the tech side to increase our offerings, particularly as IT and marketing converge more and more.
"Technology can help our clients target more buyers,"
Cornard said.
"Knowing more about potential customers helps Sudden Impact market to the right person,"
explained Krista Conard, Conard's wife and partner. She believes that the success of any campaign depends on the list of potential buyers.
Building Customer Relationships
Krista notes that many firms tend to ignore potential buyers if they don't buy immediately. She recommends paying attention to customers that are likely to buy in the future. Building relationships with such customers can go a long way in improving a company's bottom line.
She has worked on the Cisco Systems campaign, which involved managing the Unleashing IT magazine and website. The magazine doesn't directly promote Cisco products. Instead, it offers a platform for solving problems and highlighting customer success.
"Yet, the website and magazine have helped grow our business,"
said Adrian den Hartog, Cisco's marketing manager.
Sudden Impact helped Cisco make the magazine a reality, offering a way for the IT giant to share insightful and educative content with its audiences. We also suggested reusing the magazine's content in newsletters and other channels.
"It was a creative idea that helped the sales team solidify relationships,"
Adrian said.
While we sometimes take losses on projects, the relationships we develop with our customers help to protect our bottom line. This has allowed Sudden Impact to grow steadily, hitting new heights, taking in new talents, and unlocking new revenue goals.
"Sudden Impact Marketing likes being known for getting the details right,"
Craig Conard said.
Processing your submission...