Podcast
Uncovering Opportunities in a Down Market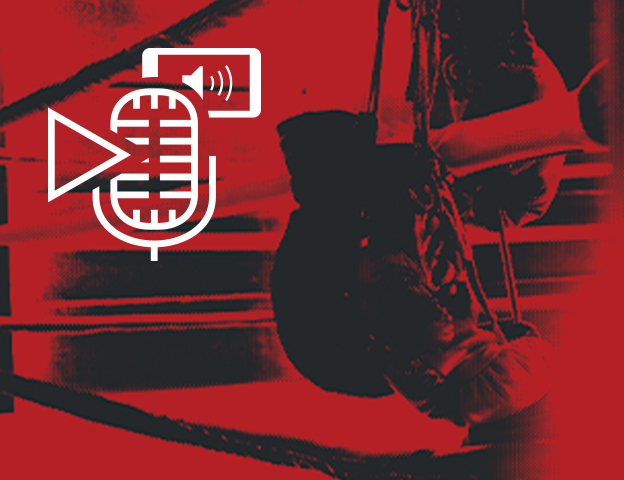 In this episode of Gloves Off, Sudden Impact Marketing President, Craig Conard, discusses the opportunity for innovation when the market slumps.
Finding the upside in a down market
It's as predictable as tears on The Bachelor: When sales forecasts slump, marketing funds shrivel.
Fortunately, down markets have plot twists too. (Just like guilty pleasure reality TV.)
The fact is, market downturns create more than panic and purse-clutching—they also create opportunity. Even amid a pandemic. That said, here are three factors that can help you spot opportunity right now:
Companies are starving for more innovative and efficient ways to do business
They need to find ways to operate at a high level, often with lower headcounts
They need to reduce CapEx due to a decrease in revenue
Not all vacuums suck
Down markets can create another opportunity—a vacuum in the competitive landscape. As marketing budgets get slashed, your competition's marketing efforts dwindle. This, of course, opens the door for your marketing to fill the void. But watch your step.
When things go sideways, conventional marketing activities (e.g., awareness, standard product launch efforts, and rote campaigns) have little to no impact. Instead of the same-old, same-old, think more strategically and pivot your efforts so you can satisfy changing customer needs.
It's easy to blend in, it's smart to stand out
Oftentimes, this means companies need to look across the products and services in their portfolio for combinations that best suit client needs in the moment. That likely includes internal groups who can specify services, managed services, parts, maintenance, and innovative solutions that quickly provide relief to customers' needs.
Case in point 1: Because reducing CapEx is generally mandated, OpEx is likely a more acceptable avenue to making business improvements for many organizations. Remote services and software as-a-service are perfect offerings during the pandemic since there is less reliance on local people and on-site personnel to manage infrastructure. Services that optimize production and improve product quality will also be winners for manufacturers.
Case in point 2: As-a-service offerings are understandably hot. According to the Flexera 2020 State of the Cloud report, enterprise IT survey respondents indicate that cloud usage has increased 59% more than planned due to the pandemic. For many companies, reacting to this means forging internal (and perhaps external) partnerships across business groups to provide solutions for helping customers do business with fewer people, or in a less financially constraining fashion.
Case in point 3: Industrial companies are experiencing pockets of intense demand for certain products and goods. Understanding what segments of your market are showing growth, such as RV and boat manufacturers, is the starting point to tailoring combinations of products and services to people who can buy. Companies who can assist in addressing their surge of orders while allowing them to scale without exorbitant capex find themselves in a great position for new business growth inside an existing account.
Case in point 4: Industrial sector sales teams are ripe for change. Rather than waiting for RFQs and bidding non-existent projects, they need to proactively approach clients with new ideas and consult to uncover new needs. Not all suppliers will respond this way. Many will cut all aspects of the business to lower costs. Those that refresh their sales force into a more dynamic, strategic, and consultative team will win today, and after the pandemic subsides.
For inspiration and insight, look here
In down markets, sales teams should play an especially active role in your marketing efforts. After all, they're the eyes and ears to learning precisely what customers need and want. Product marketing teams, service marketing teams, and partners need the insights from people who have conversations with customers, so they can plan and execute accordingly.
This will likely change what and how they sell. So training and equipping sales teams to articulate a different value proposition is also pivotal for winning deals.
Why now?
First, there's no better time to market aggressively than when your competitors aren't. Second, marketing and selling around solutions that fit what customers need in a down market isn't just smart, it's refreshing. And finally, demonstrating your value when times are tough makes you a highly attractive, potential lifelong partner.
To bring it back to The Bachelor (because why not?), you want to give your customers every reason to continue giving you a rose.
Want to talk about finding your upside?
Let's discuss opportunities for innovation with your programs—and how our team can help.
Hit us up
Processing your submission...