Podcast
What Makes Internal Product Launches a Boon or a Bust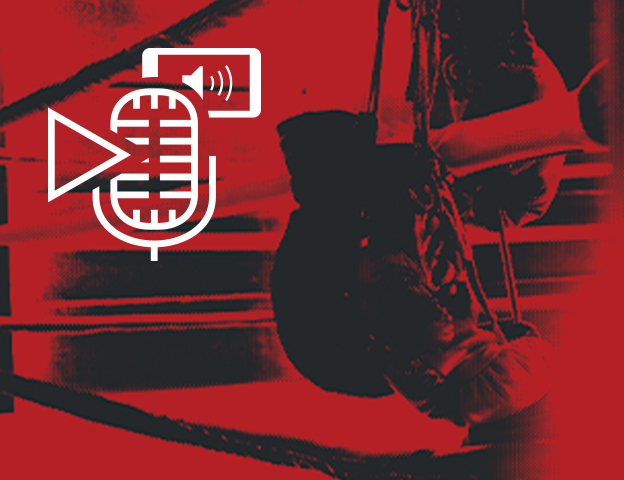 We recently launched a B2B marketing podcast series called Gloves Off. As the name suggests, the intent is to cut through the fluff and focus on actionable tips, tactics, and strategies that help marketers be more successful.
Our first sit-down discussion delves into internal product launches: why some flop and why others win.
A product's success begins with the internal launch
Before you can win customers' hearts and minds for a new solution, marketers first need to earn the affections of the internal teams that greatly influence a product's success.
That includes Sales, Services, Projects, and any other groups that are part of the new offering's lifecycle. Without their buy-in, the product will never effectively make its way to a customer.
Unfortunately, many organizations sell themselves short with a low-friction, checkbox approach to launches. Or they put far more resources into the customer campaign.
What great launches include
Customer-facing tools and campaigns usually get all the love from the marketing team. After all, they're more fun to create than competitive analysis documents and objection-handling content.
However, these less sexy documents can be the difference to how effectively you go to market.
The documents that give salespeople the best chance for success are highly relevant with bullet-proof arguments and messages. They need to clearly explain what's in it for the salesperson. Such as why selling the solution can deepen the relationship with a client organization, crush quotas, or open up new opportunities for cross selling.
The best launch materials include the following information:
Detailed use cases
Testing results or performance metrics
Easily articulated business cases
Reference beta sites or deployments
Competitive comparisons with instructions about how to position against them
Appropriate messaging per stakeholder
Objection handling
The launch team makeup matters
A big challenge for organizations is to avoid creating launch content in a vacuum. For example, the lack of a field-level perspective can lead to content that's too shallow to be very effective.
Having salespeople on the launch team helps ensure that content addresses the customer pain points more directly and succinctly. It also ensures that messages cover all the customer stakeholders who are part of the decision process.
Host many launch events—and drive attendance
While podcasts and recorded calls can be easy ways to get the word out, live calls or live webcasts put a more personal touch on launches. They also afford the option for live Q+A, which can be extremely useful to address top-of-mind questions and understand what content might still be needed.
Salespeople are busy (they better be, right?), so offer more than two or three live sessions. This creates smaller groups that often are more likely to engage during the event. If you're introducing the products to a geographically dispersed team, ensure the events are convenient for the different time zones.
And regardless of how many events you host, heavily promote them. Treat the internal launch like an external one. Create buzz and get people to attend.
Want to talk about product launches?
Let's discuss the challenges and opportunities you're currently seeing with your programs—and how our team can help.
Hit us up
Processing your submission...