Article
Co-Marketing:
Where 1+1>2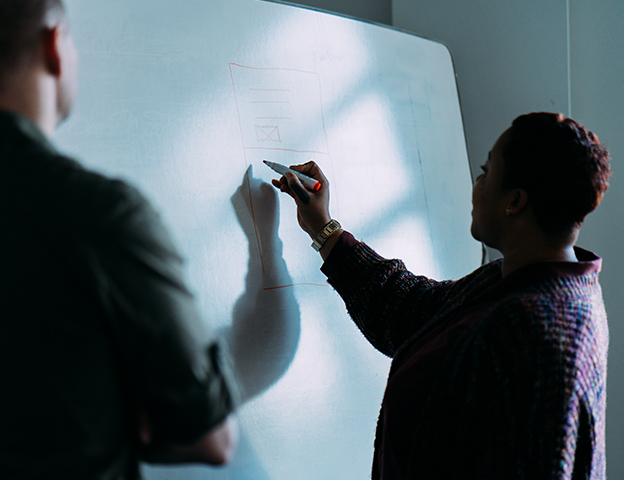 Traditionally, businesses tend to work independently, each aiming to scoop a sizable market share. Unbeknownst, there are mutual areas that offer opportunities for collaborations, enabling firms to accomplish exponentially more while addressing common problems and challenges that their customers experience.
This is known as cooperative marketing, or simply co-marketing. Ideally, it allows collaborating companies to pool resources while minimizing costs to achieve common objectives. Here are key benefits that this model offers.
1) Enhanced value propositions
Businesses flood customers with ads everywhere—on TV, videos, social media, websites, search engines, etc. This can be overwhelming, especially when the ads come from a brand they already know.
With co-marketing, businesses can bolster their messaging and provide a fresh perspective to customers. Such joint communication adds credibility to your message, which is likely to attract renewed interest from customers and prospects.
2) Lower costs
Marketing costs can be significant, especially for big-ticket items. Partnering offers you the chance to cut your management, creative, and delivery costs, allowing you to channel your unused allocation to other areas of your business.
Also, this approach lets you deliver stunning and beefier campaigns without the limitations of budget and resources. Since you're cost-sharing, you can launch campaigns that would have been impossible alone.
3) Shared resources
Co-marketing also allows you to pool talent, labor, equipment, and other resources. It makes it possible for you to access and use resources that otherwise would be costly, including sophisticated technologies and dedicated experts.
It also lets both teams share expertise, experiences, and perspectives as they strive to solve mutual challenges. Yes, there might be branding constraints, but the teams can adopt flexible designs to ensure every brand is adequately represented in the campaigns.
4) Channel Development
Working together with other companies is not all about cutting costs and pooling resources. It also allows you to build and nurture long-term relationships, which amplify your campaign and brand performance.
Such relationships can morph into allies and partners in your quest to build a stellar and reliable brand. You also get to expand your spheres of influence, particularly in your field, allowing you to establish yourself as an authoritative brand.
Final Thoughts
As you strive to grow your brand presence and market share, it's crucial to note that you're not always better off alone. Different areas of your business operations, such as marketing, are ideal for partnerships with other brands.
For such a partnership to be successful, you need a strong leader to manage and oversee the execution of joint campaigns. They must objectively consider the ideas and opinions of both brands while walking a thin line to deliver results for both brand and value to end-users.
Processing your submission...