Article
Cisco & Intel Partner On Tech B2B Magazine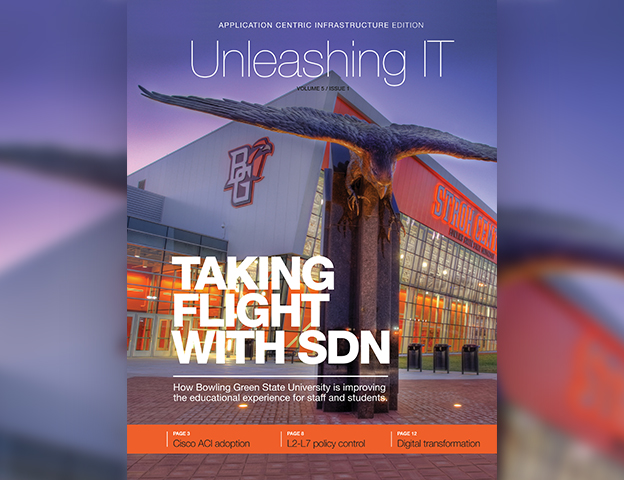 Content has become a key ingredient in today's marketing mix, offering a way to educate audiences, build trust, develop relationships, and generate leads. Brands and multinationals invest heavily in content, something Cisco and Intel find worthwhile.
As such, the two IT giants entered a joint venture called Unleashing IT, a B2B magazine for building their brands, generating prospects, and sharing thought leadership. They enlisted Sudden Impact Marketing and Partner Marketing Works to help them make this magazine a reality.
Unleashing IT
As the name suggests, the magazine's focus was to "unleash" meaningful, insightful, and educative content to audiences. It would be available in digital format and hard copy with its accompanying website.
"The magazine aims to show how technology trends impact business strategies,"
noted Adrian den Hartog, Cisco's Senior Marketing Manager of US field marketing, data center programs.
In his view, den Hartog believed the magazine would be a great door opener for sales reps, making it easier to generate qualified leads. Also, it could help showcase new and existing products and solutions to different audiences and markets.
"Our sales team noticed that customers didn't know we were in the server business,"
stated den Hartog.
Target Audience
Unleashing IT's primary audience includes senior business and IT executives and those looking for thought leadership and real business problem solutions. Its print publication would be distributed at industry, Intel, and Cisco events, such as user groups, roadshows, and seminars.
Print copies would also be mailed to subscribers. In addition to electronic and physical distribution, individual articles would also be included in Cisco newsletters and featured on the website to improve exposure and circulation.
Delivering Rich Content
Cisco and Intel wanted a vehicle that delivers rich and engaging content to their audiences. As such, they partnered with Sudden Impact Marketing and Partner Marketing Works to produce the magazine. Each article had a specific call to action depending on the article's content.
"The goal was to create this vehicle with a lot of rich content and disseminate the articles via the website, print publication, and social media,"
said David Lindover of Partner Marketing Works (PMW) Int'l. Inc. and Unleashing IT's managing editor/program manager.
Our collaborative team leveraged third-party journalists to create the magazine's content. This meant working closely with Cisco and Intel to ensure credibility, authoritativeness, and an engaging style.
"It all stems from the seamless collaboration between Cisco and Intel,"
noted Krista Conard, Partner, Client Services at Sudden Impact Marketing, Inc.
The Launch
Our collaborative team launched the first edition of Unleashing IT in July 2011. The magazine's website experienced over a 175% increase in monthly traffic, and Cisco's electronic publication downloads skyrocketed by 3,200%. Article views increased by 300%, and repeat visitors rose by 4%.
"One of the next steps for Unleashing IT will be to launch a mobile app that will feature new content,"
noted Lindover.
Processing your submission...