Our client's groundbreaking study and program at the university paved the way for better mental health, but it needed a wider reach. That's where we came in, converting the program into a convenient app so every organization can monitor their team's mental well-being anytime, anywhere.
With our expert product launch and marketing teams, we helped our client take their mental health solution to the next level.
Strategic partnerships, multi-channel marketing, and smart-logic campaigns drive revenue and provide valuable insights through Twitter geographical emotion analysis and comparison charts.
With the power of SaaS, organizations can now easily track their team's mental wellness, work-life balance, and compare with other departments. Custom branding, announcements, and a user-friendly interface make this the ultimate tool for mental health monitoring.
The Situation
This organization needed to identify value frameworks that could be turned into digital product offerings and services for end customers.
The Results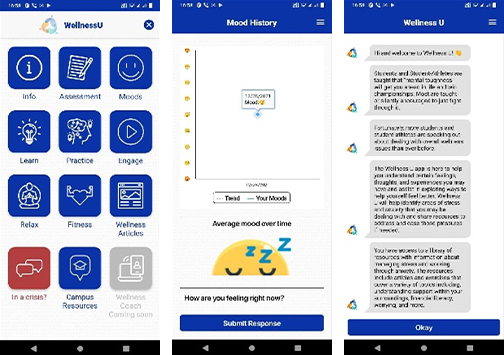 Each test was made to produce TODOs that linked to above articles. And on completion a retake was advised. A reduced number of TODOs would indicate betterment of mental health.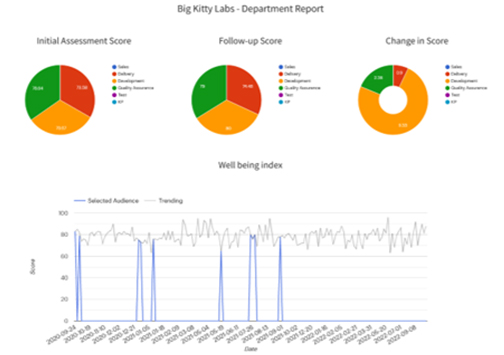 Twitter geographical emotion analysis was added and also comparison charts (on the admin/organization side) between subsequent tests to track progress of specific groups. Organization tools were introduced that made it into a SaaS, let them create departments and collect results anonymously. This would help them track mental wellness of a department as a whole.
Ready to Elevate Your Organization's Mental Health Monitoring Game? See the Results for Yourself.
Discover how SI Labs can innovate on your next project.
Discover more
Processing your submission...