We created a mobile app with features that enable owners to track their horse's medical records, daily training schedules, event bookings, and other crucial information. It even reminds users of upcoming plans and activities. Horse trainers can also assign and delegate tasks for stable workers, such as washing and feeding—including the timing and frequency of those chores.
Tracking owner-trainer communications with ease
The app streamlines communication and keeps a permanent record for trainers, owners, and workers alike. Tasks can be also assigned with a tap, instead of initiating a chat.
Easily managing co-owned horses with our solution
This single app streamlines access to key statistics for horse owners, making information easily available and assessible.
Transferring ownership of documents
Upon sale, owner requests can be managed directly within the app, resulting in seamless data transfer to the new owner. All historic input collected, managed, and verified within the app, remains available to the new owner.
The Situation
Historically, horse trainers have not made their plans and actions visible to horse owners. That lack of transparency has presented a frustrating challenge. Training schedules, event bookings, and medical records have been equally difficult to monitor and manage.
The Results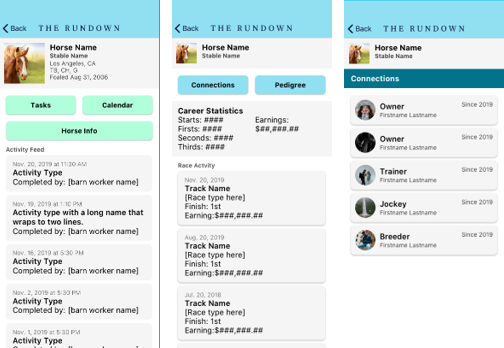 The app was given features to track everything from medical data, event booking to daily training schedule of the horse. It would even remind users of what was coming up. The horse trainer would set up delegated tasks for stable workers as well (washing, feeding etc.) in terms of time/frequency.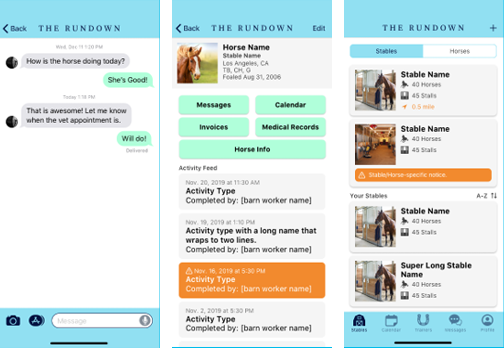 With trainer, owner and workers all on the same app, communication was streamlined and was always on record. Most actions were converted into features so that they could simply tap a button to assign a task instead of write a lengthy chat.
On sale, the ownership request would be done from the app, resulting in all data simply carrying over to the new owner. Everything that was verified in the app, remained available to the new owner, all history.
Want to achieve triple crown success? Check out our Digitalization and Mobile Solutions today.
Discover how SI Labs can innovate on your next project.
Discover more
Processing your submission...