Article
5 Commandments for Successful ABM Programs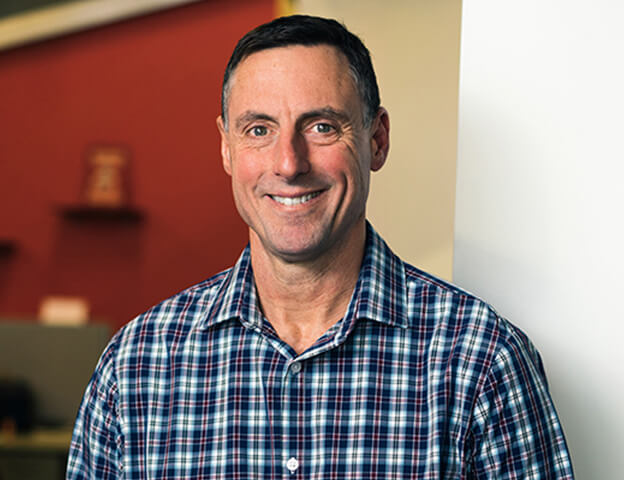 Craig Conard, Founder, 20+ year B2B marketing strategist, would definitely play you in HORSE
At Sudden Impact Marketing, we help enterprise organizations such as Cisco, NetApp, and ABB conduct successful account-based marketing (ABM) programs.
It's a proven approach that can deepen your customer account penetration or accelerate a prospect engagement.
Over time, we've learned a few lessons that can help B2B marketers faster steer their ABM effort toward success.
Here are five things to keep in mind as you plan an ABM initiative.
1) Speak to the entire target organization
You need to make sure your ABM effort encompasses and addresses the entire target organization, including:
The people your sales team engages with
The audience your marketing team addresses
The decision makers your executive team has relationships with
But critically—you need to be especially mindful of the parts of the organization you don't know, and that don't know you. Gaining the awareness and mindshare of these unknown stakeholders is key.
2) Optimize content for account uniqueness
The content you deploy in ABM efforts needs to speak directly to what your customers or prospects care about. Content that's "zoomed in" on their needs will resonate more than general messaging.
Creating new content to fit this requirement is essential. Or you can repurpose old content and adjust it to the target account needs of the ABM effort. The best path is often a blend of these two approaches.
The key thing to remember about content: Your ABM materials need to use the terms and language the target organization uses—and stay laser-focused on how you can help that organization achieve its unique goals or overcome its specific challenges.
3) Feed your database with the contact information you need
Your ABM effort will need to reach offices and stakeholders that you, your sales team, and your executives don't normally communicate with.
So how do you get in touch with them? One tried-and-true tactic is to reach out to internal resources with a strong local footprint and ask them to tap their networks for information.
Third-party data can also be purchased to fill in the blanks.
4) Strive to create a sense of partnership
No matter how great your services or products are, your ABM program should go beyond just trumpeting their benefits. You need to show how deeply you understand the target organization's business, provide proof you can solve its challenges, and communicate your commitment to enabling success.
The details of your products absolutely should be shared and discussed—but within the context of a larger discussion that's focused on business partnership and problem-solving.
As your relationship deepens, you'll be able to win customer-side advocates that can help you penetrate the organization and reach higher-level decision makers.
5) Be patient
For the ABM practitioner, patience is a virtue. The rapport and sense of partnership you require to be successful takes time to cultivate.
In our experience, the first 6-12 months of a program are all about laying the groundwork and establishing a meaningful connection. Remember that many of the people at your target organization might not know anything about your company in the beginning—and that you may not see significant results at first.
As your effort gains traction, you can expect the outcomes you want in the second year, and the ones that follow it.
Want to talk about ABM?
Let's discuss the challenges and opportunities you're currently seeing with your programs—and how our team can help.
Schedule a call
Processing your submission...